Mohammad Zahoor today announced the sale of the Kyiv Post to well known Odessa businessman Adnan Kivan. Since then the blog email has swelled with inquiries about Mr Kivan. Ergo a singular response is probably the easiest solution.
The activities of his well known construction group Kadorr are easily found on the internet. To be fair it produces quality assets. Perhaps the only regular complaint is that there never seems to be enough car parking spaces for the number of apartments. Naturally there will be questions about his regular habit of acquiring prime construction land – but that is a question asked of many businessmen in Odessa. Inferences may be drawn by a discerning reader as to just how Kadorr so successfully manages to get the land it has and still manages to obtain.
Suffice to say there is great competition for such land – Mayor Trukhanov's mafia partner from bygone days Volodymyr (Lamposhka) Galanternik, Yuri Kruk and Ruslan Tarpan among a fairly long and well connected but fractious list that vies for prime development land.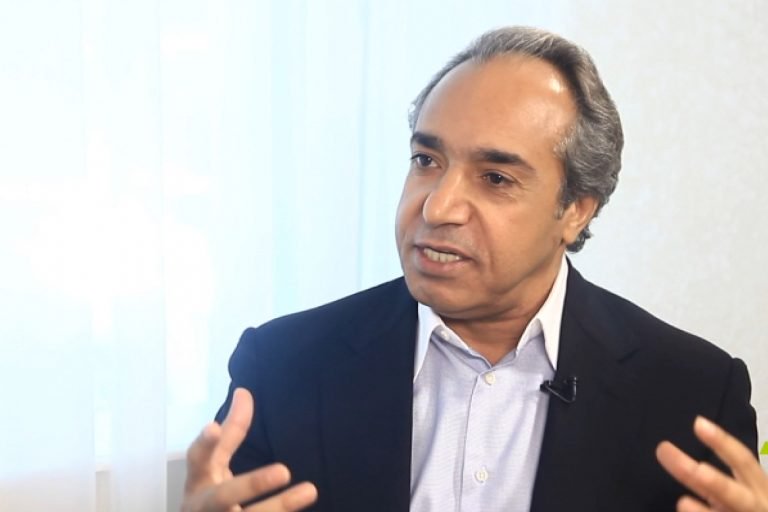 Mr Kivan is responsible for the construction of the Islamic Centre in Odessa. It is a fairly well run and fairly well attended centre. The only complaints perhaps coming from the Shia Muslim community due to a perception of bias within the centre toward Sunni. Nevertheless in the cosmopolitan and mercantile environment that is Odessa, the centre fills a social need as well as making a statement by Mr Kivan to the Muslim community..
Written along the side of the building are salutations from Mr Kivan himself.
Further the Kyiv Post will not be Mr Kivan's first media purchase. He owns TV Channel 7 in Odessa and looking at a list over over 60 companies he has had or still has, there are several other media companies among that number. However, Channel 7 since a serious disagreement with Mayor Trukhanov just over 18 months ago has not been particularly friendly toward the Mayor in its coverage. The purchase of the Kyiv Post will not fill Mayor Trukhanov with glee to say the least.
The nature of the disagreement with Mayor Trukhanov relates to the building of a "European Hospital" to be donated to the city in return for development rights upon the Russiya Sanatorium site and alleged reneging upon obligations. A complex tale of accusations of fraud, deception, and theft from a long association and numerous interactions with City Hall officials past and present.
All accusations and counter accusations can be found in the local media and court documents of recent years.
Perhaps yet more irksome to Mayor Trukhanov however, and a source of the personal feud, was that Mr Kivan gave then Governor Saakashvili a regular platform on his Channel 7 TV, and whilst Misha was in favour with President Poroshenko, Mr Kivan made a point of appearing with the President when he was in Odessa. Perhaps President Poroshenko (or somebody within The Bankova) now plays the role once played by Abdel Halim Haddam in Syria for the Kivan's.
Now for some history.
Mr Kivan is Syrian – his clan being Sunni Muslim. Whether or not Mr Kivan is particularly religious is unknown, however into a Sunni Muslim clan he was apparently born. In order to get on, many of that clan were also members of the Baath Party, and it is claimed that several family members gained high positions in the Dar'a and Ydlib regions predominantly in oil and gas.
Persistent gossip would also have it that those relations were also involved in smuggling and "resolving local problems".
It is said that in Alawite ruled Syria, the Sunni Kivan clan sought protection (a roof) for their interests.
That roof allegedly being the former Syrian Foreign Minister Abdel Halim Haddam, a man then very close to the then President Assad – father to the current Syrian President. Indeed it is alleged that the Kivan clan became part of Haddam's Syrian Sunni corruption pyramid.
The death of President Assad (Senior) and the coming to power of the current President Assad apparently did not bode well for Abdel Ahlim Haddam – and therefore not well for his pyramid of corruption either. It is said that between 2005 and 2010 the Kivan clan's assets were squeezed by the Syrian courts and some entities actually closed.
That may perhaps explain a somewhat barren period in the Ukrainian adventure – cash flow problems.
The early years of Mr Kivan's Odessa/Ukrainian tale are somewhat unclear. Caution must be taken with what follows for it is based upon rumour and gossip in part.
It would appear that Mr Kivan arrived in Soviet Ukraine in the late 1980s and studied at the Odessa Institute of Food Technology. A reader will note that there was something of a war with Lebanon at the time, so perhaps Mr Kivan and his brother were sent to Ukraine to study to avoid military service – what parents with influence would not try to do such a thing for their offspring?
Mr Kivan remained in Odessa after graduation and married his wife Olga (Pavlova) with whom he has a son, Ruslan, and daughter, Diana.
Needless to say with the clan business then doing well in Syria, when the USSR collapsed and those with access to money stood to do well in Ukraine, Mr Kivan was well placed.
Rumour has it he started with scrap metal, and found no shortage of buyers in Turkey due to his Syrian clan's connections. Thus "Kivan United Co" was founded by the Kivan brothers in the early 1990s – but if old Odessa media is to be believed (and it may not be) it also closed some years later due to an inferred scam regarding the Sheraton Hotel chain. No doubt a branding/intellectual property rights issue relating to an early Kivan construction project.
The Arab Culture Centre was started and completed immediately after that "scandal".
There are other rumours of the time relating to President Kuchma and then Odessa power-player Ruslan Bodelan (connected to mafia Don Alexander "Angel" Angert). Those rumours, depending upon which a reader may choose to believe (if any) relate to approaching Mr Kivan about sales of tanks to Syria, or indeed that Mr Kivan was a Russian agent from Syria. Odessa is a city that runs on intrigues and rumour – caution is advised!
Nevertheless the latter is a rumour that has no doubt been used as a platform to spread perhaps spurious accusations of support for the separatist regions of Ukraine by Kadorr Group. At the time of the rumours it has to be noted that Messrs Trukhanov and Kivan were particularly prickly toward one another. Dark and otherwise unfounded arts may well have been used – and Mayor Trukhanov is not without those that would say his Russian connections are beyond unhealthy.
Anyway, the first Kadorr named entity was born in Ukraine around 2005 – at a time when another Syrian, Hares Youseff was also doing OK for himself around Dmitry Firtash and President Yushenko.
Full disclosure the blog is acquainted with Mr Yousef, and has met Mr Kivan.
The blog however has never inquired whether they know each other, but both are men that would help their friends and associates and the Syrian world in Ukraine is quite insular – so perhaps they did during the 2000s.
Since then, as stated more than 60 companies have been formed by or with Mr Kivan. Most are construction related and project specific to avoid liabilities effecting other projects. Any that have co-ownerships, looking at the names, appear to be co-owned with Ukrainians, mostly from Odessa. Some companies are media related, others health and/or fitness, some import and export, mostly grain and tobacco, etc. Mr Kivan also owns shares in at least 3 of his brothers companies too.
How will his purchase of the Kyiv Post affect the Kyiv Post? That remains to be seen. Will the blog occasionally still feature at the Kyiv Post? That also remains to be seen. However, as an individual, Mr Kivan came across as a very nice guy socially and without much of an agenda outside his business empire. Perhaps it will remain that – or perhaps Mr Kivan sees political opportunity (or perhaps necessity) with elections arriving in 2019 and a local Odessa political (and criminal) scene in a state of flux and uncertainty.
Meanwhile he will have to be deft of touch with matters Syrian if the clan business is to avoid the wrath of President Assad in Syria, and also back the right horse in Ukraine.