— Anti-Corruption News Story Curated by Anti-Corruption Digest International Risk & Compliance News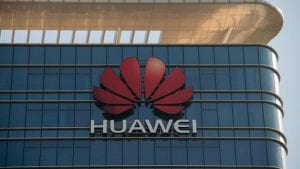 Huawei has found itself at the centre of a political firestorm that has dominated the UK's press this past month. The UK Defence Secretary has been sacked, and now there is a new scrutiny and focus on the future of the security of the UK telecoms networks.
Huawei, the Chinese technology company, is actually the world's biggest manufacturer of telecoms equipment used to build 4G and 5G mobile networks and all the telecoms equipment – masts, antennas, cables, routers and software – that send mobile traffic to smartphones. Not to mention, they sell more smartphones than Apple.
Huawei has been on the media's agenda in 2019 because of 5G. The technology is set to significantly increase the speed and capacity of wireless networks, which will boost smartphone use, and enable new technologies, such as driverless cars. Huawei is looking to win a large chunk of work in this 5G network, and aims to work closely with UK telecoms provider like Vodafone and O2.
But it is hitting the headlines for the wrong reasons. As mentioned, the Defence Secretary Gavin Williamson was accused of leaking details of a report into whether Huawei would be given the go-ahead to build parts of the UK network, and was sacked by UK Prime minister Theresa May. Those details revealed that the government was prepared to allow Huawei to supply non-core technology for 5G, which could include antennae and other network components.
Espionage threat
But why is this such a big issue? Well, put simply, Huawei has been accused of spying and of posing an espionage threat by US security agencies. The accusation and warning is that Huawei equipment could be used to create a 'backdoor' into foreign mobile and data networks.
The claims also include Huawei's close ties to the Chinese state, with the telecoms giant accused of taking orders from the Chinese security services. It has also been claimed that Huawei has received funding from the Chinese intelligence agencies. From the US perspective, one US Intelligence chief has said that letting Huawei into the UK network is like giving China a 'loaded gun'. US Secretary of State Mike Pompeo has urged the UK to prioritise its security interests and those of its allies when dealing with Huawei. The telecoms giant is the subject of two ongoing court cases in the US over trade secrets and security breaches. More recently, former MI6 boss Sir Richard Dearlove warned that Chinese Huawei could 'disrupt national security' in a crisis if it was allowed to help build new, high-speed internet infrastructure.
Unrelated to the spying claims, there are also some technical issues with Huawei technology. Earlier this year, the UK's National Cyber Security Centre (NCSC) warned it had found technical problems with Huawei kit that needed to be rectified.
Source: Is Huawei a threat to national security? | Mobile Marketing Magazine