— Anti-Corruption News Story Curated by Anti-Corruption Digest International Risk & Compliance News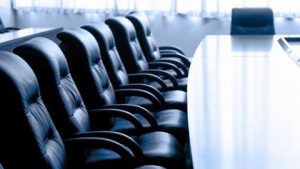 In an Advisory dated May 3, 2013, and Circular Letter (CL) 14-2013 dated July 1, 2013, Insurance Commissioner Emmanuel F. Dooc prescribed the adoption of the Asean Corporate Governance Scorecard by insurance companies and mutual benefit associations (MBAs). The ACGS replaced the Corporate Governance Scorecard (CGS) required under Circular Letter 21-2009, dated August 12, 2009. However, it would be two years later under Circular Letter 2015-23, dated May 8, 2015, when the Guidelines on Compliance with the ACGS would be provided. The Institute of Corporate Directors (ICD) was accredited to be the assessor.
The objectives of the ACGS was to raise corporate governance standards and practices of Asean publicly listed companies, and to showcase well-governed Asean PLCs and make them more visible and investable to global investors thereby improving their liquidity and valuation. The ACGS was developed as a tool to improve corporate governance practices.
In general, there are five major sections that correspond to the OECD Corporate Governance Principles with their corresponding weight, as follows: a) rights of shareholders (10 percent); b) equitable treatment of shareholders (15 percent); c) role of stakeholders (10 percent); d) disclosure and transparency (25 percent); and e) responsibilities of the board (40 percent).
Institute of Corporate Directors
The Institute of Corporate Directorsis a major player in Philippine corporate governance reform initiatives. It is a nonstock, not-for-profit organization working in close partnership with other business, the government and civil-society organizations. ICD is a member of the Global Network of Director Institutes (GNDI). The ICD has been accredited by the Commission "to conduct the [annual] assessment of the ACGS Response Form" and "shall conduct their assessment beginning July 1 up to September 30 of every year." The ICD shall use the Assessment Form template to be provided by the Insurance Commission. This was amended by CL 2017-39 wherein the "ICD shall complete the assessment proper not later than October 31 of each year" and "the Insurance Commission shall release to the Covered Companies the score and the results of the assessment not later than November 30 of every year."
Source: Compliance with the Asean Corporate Governance Scorecard | BusinessMirror