— Anti-Corruption News Story Curated by Anti-Corruption Digest International Risk & Compliance News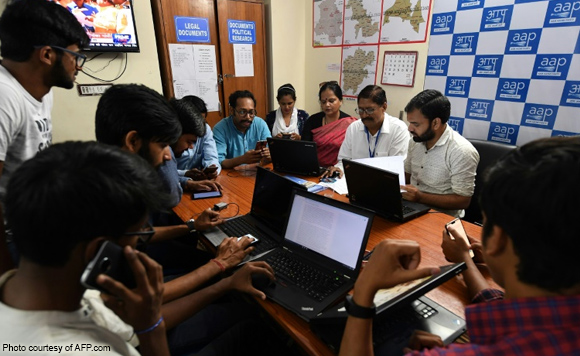 India's election watchdog says it has forced Facebook, Twitter and YouTube to take down hundreds of posts during the country's election but experts say it is just a drop in an ocean of misinformation that has engulfed voters.
The ruling Hindu nationalist Bharatiya Janata Party and opposition Congress party have thrown armies of "cyber warriors" into a bitter social media war for the six weeks of voting that ends Sunday.
The arch-rivals accuse each other of deploying social media dark arts such as automated bots and trolls to bombard voters with messages, fake and real.
No blow has been too low in the war of words and videos between Prime Minister Narendra Modi and opposition leader Rahul Gandhi.
Real-life insults traded by the two — Gandhi calling Modi a "thief", Modi deriding his opponent as "pappu", or fool — get shared thousands of times on WhatsApp and Twitter within minutes.
But so do photoshopped images of longtime foe Pakistan's flag at Gandhi rallies, or Modi eating with Imran Khan, prime minister of Pakistan.
The origin of these images is unknown, but both have been debunked by AFP fact-checkers during this campaign. And experts say the fake news on a host of apps is swaying votes.
Source: Fake news unstoppable: 'Cyber warriors' sway election | | Latest Philippine politics news today