— Anti-Corruption News Story Curated by Anti-Corruption Digest International Risk & Compliance News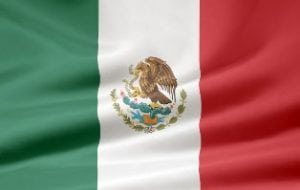 OFAC designated several Mexican officials, individuals and entities pursuant to the Foreign Narcotics Kingpin Designation Act and Executive Order 13818 (Blocking the Property of Persons Involved in Serious Human Rights Abuse or Corruption).
In coordination with other U.S. agencies and Mexican counterparts, OFAC applied sanctions to:
Mexican Magistrate Judge Isidro Avelar Gutierrez for alleged activities connected to the Cartel de Jalisco Nueva Generacion ("CJNG") and the Los Cuinis Drug Trafficking Organization ("Los Cuinis");
Roberto Sandoval Castaneda, the former Governor of the Mexican state of Nayarit, for allegedly misappropriating state assets, taking bribes from Mexican drug trafficking organizations, and other corrupt activities;
six other Mexican individuals and six Mexican entities allegedly linked to CJNG or Los Cuinis; and
three of Mr. Sandoval Castaneda's family members and four related entities.
As a result of OFAC's action, all property and interests in property of the sanctioned individuals and entities that are in the United States, or in the possession or control of U.S. persons, are blocked. In addition, OFAC regulations generally prohibit any dealings by U.S. persons (or transiting U.S. jurisdiction) that involve the property or interests in property of sanctioned persons.
Source: OFAC Designates Mexican Officials And Others For Corrupt Activities – Criminal Law – United States