— Anti-Corruption News Story Curated by Anti-Corruption Digest International Risk & Compliance News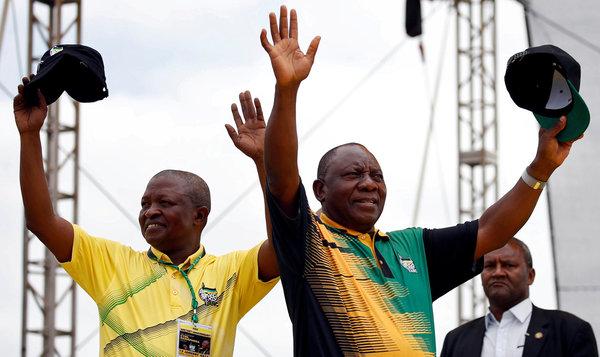 JOHANNESBURG — South Africa's deputy president, David Mabuza, who has long been dogged by accusations of corruption, abruptly postponed the ceremony to swear him in as a lawmaker on Wednesday, casting doubt on his future as the country's second in command.
Just two hours before recently elected legislators were due to be sworn in at the National Assembly, the governing African National Congress released a statement saying that Mr. Mabuza had requested a delay in his case. The party said that he wanted first to respond to an internal report "in which he is alleged to have prejudiced the integrity of the A.N.C. and brought the organization into disrepute."
Mr. Mabuza has decided "to follow the dictates of his conscience and postpone his swearing in," added the statement, which was attributed to President Cyril Ramaphosa.
The announcement — coming two days after Mr. Mabuza publicly expressed confidence that he would return as Mr. Ramaphosa's No. 2 — could amount to the first significant shake-up inside the African National Congress since the general election this month. The party held on to power but, reeling from widespread voter disillusionment about endemic corruption, won its lowest share of the national vote since the end of apartheid in 1994.
Source: South Africa's Deputy President, Accused of Corruption, Faces Uncertain Future – The New York Times