— Anti-Corruption News Story Curated by Anti-Corruption Digest International Risk & Compliance News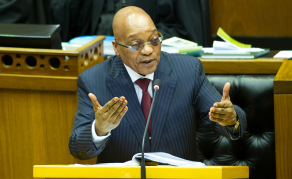 A 53-year-old municipal manager at the Dihlabeng Municipality in the Free State, and a 51-year-old security company owner, have been arrested by the Hawks' National Clean Audit Task Team on Wednesday morning on charges of corruption and fraud.
The arrests come two days after two other Free State municipal officers appeared separately in the Bethlehem Regional Court on charges of fraud, corruption and defeating the ends of justice.
It is alleged that, between August 2016 and November 2018, "accounting officers and other officials from the Dihlabeng municipality in the Thabo Mofutsanyane District of the Free State and Moqhaka Local Municipality influenced tender processes for their own gain", said Hawks spokesperson Captain Lloyd Ramovha.
"Chief amongst these appointees was a company called Zero Tolerance, for the purpose of rendering protection and security services to the Dihlabeng Municipality, and the same entity was later unduly appointed to render similar services at Moqhaka Local Municipality," said Ramovha.
Source: South Africa: Another Free State Municipal Official Arrested On Fraud, Corruption Charges – allAfrica.com