— Anti-Corruption News Story Curated by Anti-Corruption Digest International Risk & Compliance News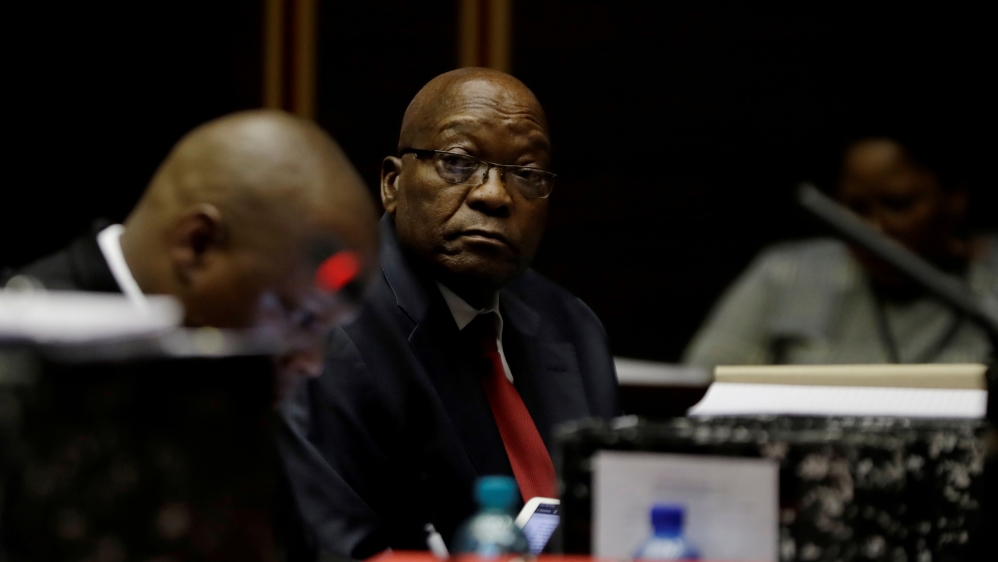 Jacob Zuma's lawyers have alleged the former South African president is being treated unfairly by prosecutors amid a bid by the erstwhile leader to have corruption charges levelled against him dropped.
Zuma, who resigned last year amid intense public pressure after nine scandal-plagued years in power, is accused of committing 16 counts of fraud, racketeering and money laundering relating to a multibillion-dollar arms deal involving military hardware supplied by French defence company Thales to South Africa's armed forces in the late 1990s.
On Monday, the 77-year-old appeared in court for the fifth time since the charges against him were reinstated in March 2018. He has previously denied any wrongdoing, claiming he was the victim of a politically motivated witch-hunt, and has applied for a permanent stay of prosecution over the case.
Advocate Muzi Sikhakhane, Zuma's lawyer, described the former president's treatment by the National Prosecuting Authority (NPA) as "mob justice" and said he had been charged because of his unpopularity among many South Africans.
Source: South Africa: Zuma lawyers challenge corruption charges | South Africa News | Al Jazeera